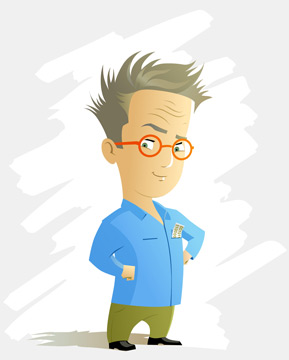 Test Programmers Online

before inviting to an

interview!
The service for Recruiters, HR Managers and Team Leads
How it works:
Send your job candidate a link to the programming test
Receive the report by email when an applicant finishes testing
If the result is unsatisfactory, congratulations, you just saved your time!

If the result is acceptable, go ahead, invite a potential employee to the interview!
Step 1. Choose programming test
---
Programming skills assessment made easy
Our service is no substitute for a live interview, but it would save a lot of time by avoiding dialogue with incompetent programmers.
You only need to choose a coding test and send it to a job candidate. After applicant finishes the test, you will automatically receive a report in your mailbox. Then you will decide to invite the candidate for an interview or not.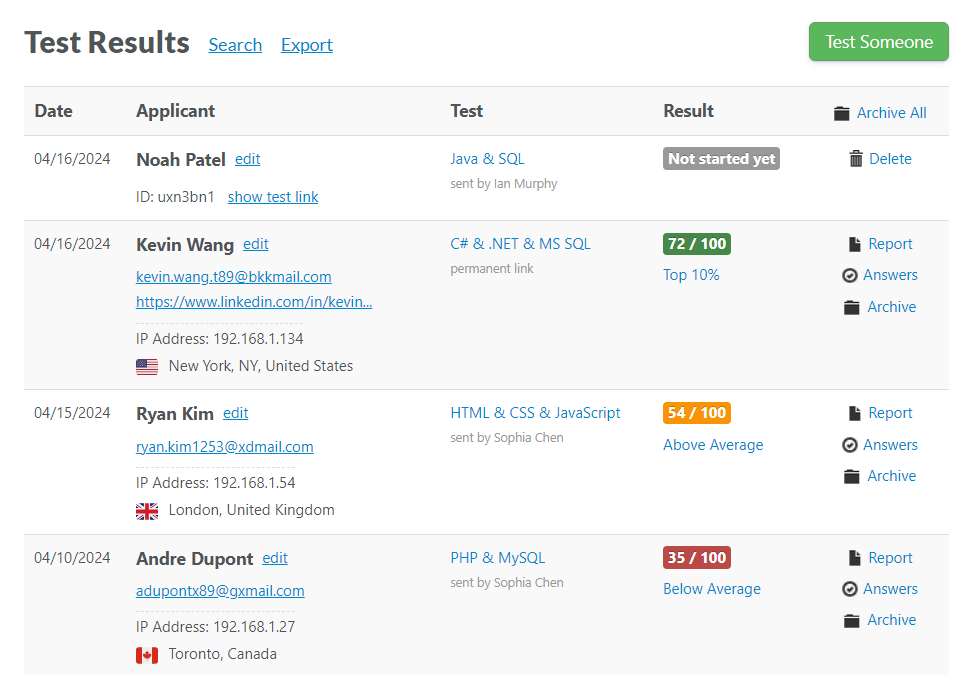 ---
Custom branding
We offer unlimited plans that allow you to use your company's domain and logo. With no mention of Tests4Geeks, candidates will think you've developed your own programming assessment tests.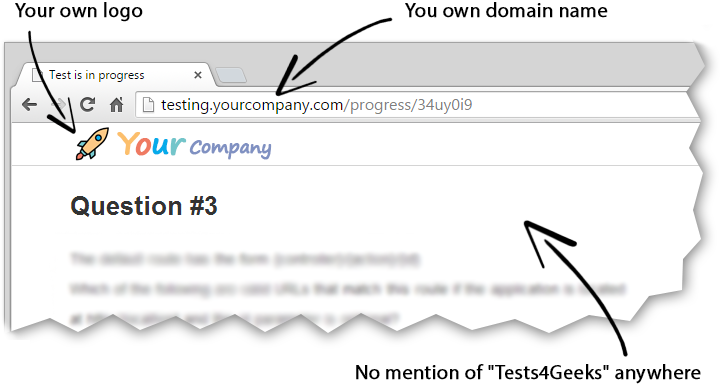 Custom branding feature is available only for unlimited plans (1, 3, 6 months, 1 year)
---
Anonymous domains
Even if you don't use your company's domain, all pricing plans ensure that potential candidates won't know you use Tests4Geeks. We use randomized domains to ensure that the focus stays on your company, and that coding tests aren't traceable back to us.
---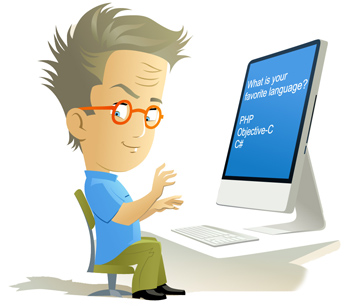 Developed by experienced professionals
Teams of highly skilled professionals with at least 7 years of experience develop each programming aptitude test.
They create 80-100 questions about each coding discipline, then review and rate each other's questions. The 20 questions with highest ratings are selected for final interview test.
---
Printable PDF reports
After a candidate completes a test, you're immediately emailed a report with an overall score, as well as individual scores in each test category.
The reports are provided in .pdf format making them easy to read, share and print.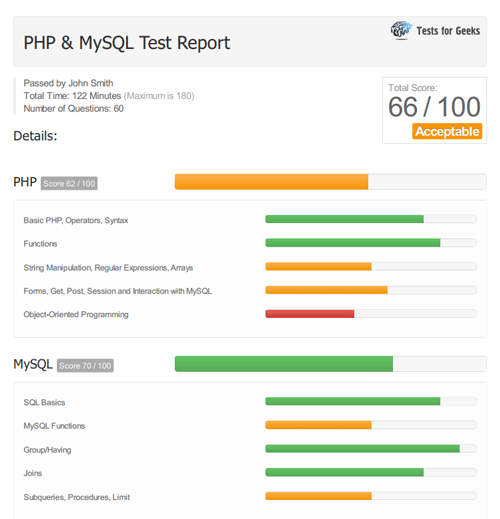 ---
Unbeatable prices
We built our programming and coding testing service to be affordable for companies of any size.
Prices range from $29.95 for 3 test sessions to enterprise plans for $99.95 that include unlimited test sessions with any number of candidates. Learn more about plans and pricing.
Love a good deal? Check out our discounts – over half off of multi-month plans!
We want to be your go-to source for programming assesment. If you find better pricing, let us know!