Make the Test → Brand It → Get PDF Reports
Meet the Test Maker, which allows you to generate branded tests, receive beautiful PDF reports and track statistics.
Create New Test [30 Day FREE Trial Available]
no credit card required
---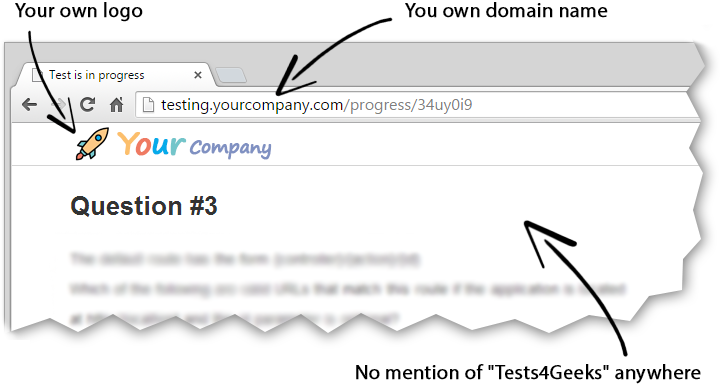 Custom Branding
Do you want the tests to match your own design and branding? No problem!
Make your own test with your company's domain and logo, without any mention of Tests4Geeks.
Your applicants will think this testing service is all yours!
---
Branded PDF Reports
Are you recruitment firm? Send your clients branded reports of your candidates. You'll make a great impression!
Reports are provided in PDF format, making them easy to read, share and print.
Our online tests are graded automatically, and you get a report to your email immediately after an applicant finishes a test.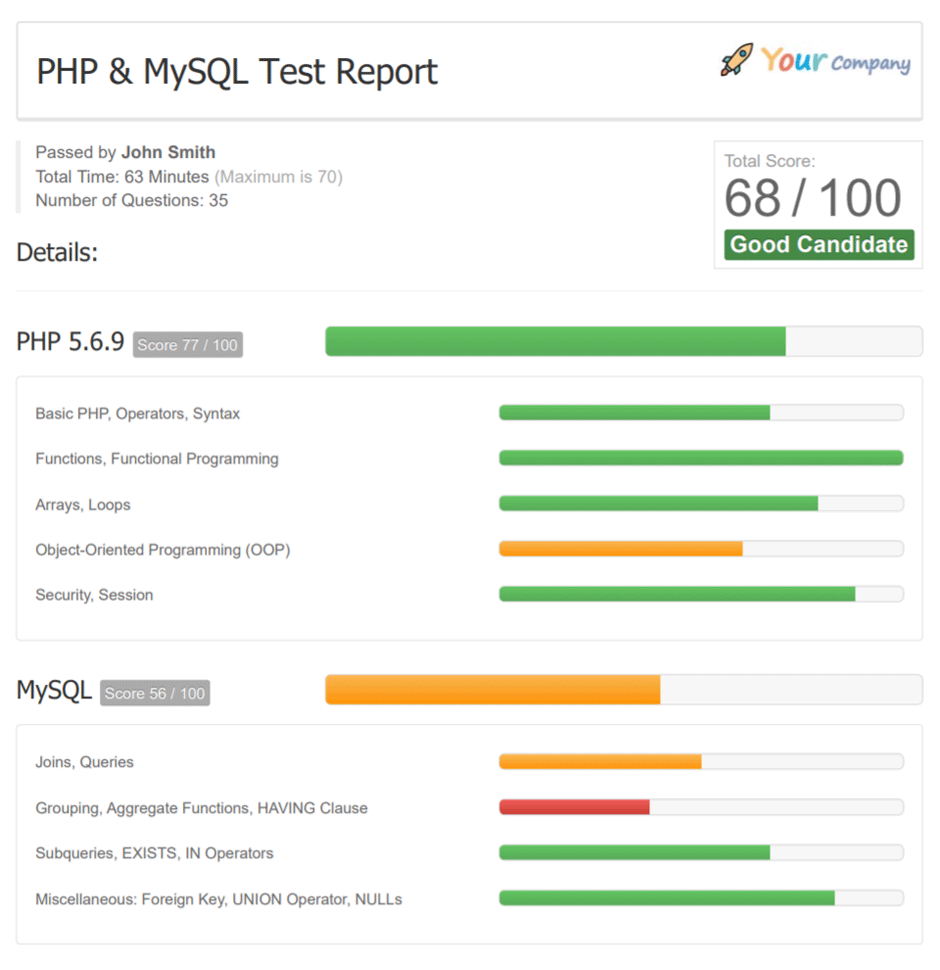 ---
Publishing on the Web
Don't want to generate test links for each applicant? No problem!
You can create a permanent test link, so the test takers will enter their information themselves before they begin a quiz.
Publish that link to wherever you want: a job board listing (for example, as a requirement for applying for a job), your company's website, or email templates (which you use in talent recruitment).
---
Test Statistics
Do you want some stats about your multiple choice test? No problem!
Our software will show you average test score and average test time. It also includes detailed statistics such as average score of a particular question or how many test takers selected one answer or another.

Make Your Own Test